Thanks to all who supported MCFEE at our annual auction.  We are so grateful for all you do to help enrich and enhance the education of Manheim Central Students through MCFEE grants.
Reserve the date and invite your friends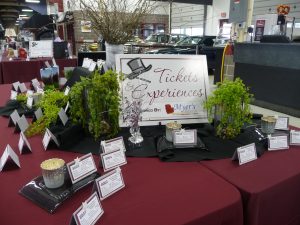 to join you in support of this annual
fundraiser. Food stations…unique items
you can't find anywhere else…and raising
money for a great cause. Join Jere Gish,
MCFEE Trustees, and your Manheim
neighbors for a fun evening out!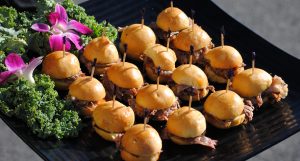 We're excited that Rettew's Catering will join us again this year.  Food stations will take the place of the formal dinner. Guests may graze at stations from 4:30-6:30pm, until the live auction begins. Shrimp and butlered hors d'oeuvres will compliment a menu of artichoke and spinach dip, cocktail meatballs, and a cheese display with dried fruit and assorted vegetables. A make-your-own slider station , baked potato bar, and salad area is also included. Mini desserts will be available on your dining table during the live auction. Guests may enjoy the food stations anytime prior to the start of the live auction.
TICKETS COST $55 EACH and can be purchased at Divine Consign, at Myer's Furniture, or by calling Russ or Cheryl Burke at 450-4518. Buy a table for ten and fill it with your friends and family! Don't miss out on Manheim's social gathering of the year.
A sampling of the items in the lineup:
Themed wine baskets (our most popular items!)
Spring and fall yardwork by MC sports teams
Painting with a Twist public painting session
Mount Gretna Lake & Beach daily passes
Waltz Vineyards Wine Club Membership
3-month Universal Athletic Club family membership
Suk Shuglie framed prints
Handmade quilts
Escape Room Lancaster package for four
Shank's Mare kayaking outing
Spooky Nook Sports climbing wall package
Golf outings at local courses
BBQ chicken and ribs for 40
Prime rib dinner experience
Lancaster Barnstormers picnic grove package
Lancaster Science Factory birthday party
Wilbur Chocolate gift basket
Lititz recROC guest passes
Go 'N Bananas Nano passes
Manheim Farm Show food package
Music at Gretna VIP tickets
Vineyard at Grandview wine tasting for four
…and much more!
Bidding is easy and convenient with BidPal technology. View, monitor and secure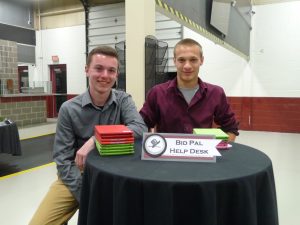 favorite silent auction items using your own smart phone or tablet. Don't have a device? Borrow one of ours. For those that can't join us at the event…you can view items and bid from home using a link that will be shared on March 27. Be part of the bidding up until the silent auction closes the night of the event. Check back for more details.
Join us and help make a difference for our Manheim Central students!