Auction runs April 28-30, 2023 one.bidpal.net/mcfee4kids23
Many fun and exciting items up for bid, premier packages, handmade quilts, theme baskets, tickets, gift cards, experiences, 50/50 cash raffle, and much much more!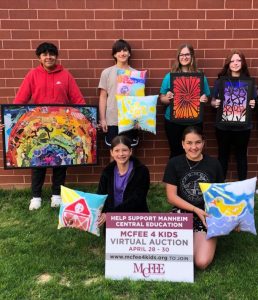 The 2023 MCFEE 4 Kids Virtual Auction will be available at bidpal.net/mcfee4kid23.  Join us beginning April 28-30 to participate in mobile or online bidding from the comfort of your home or anywhere!  For more information, check out the Events tab.   Stay tuned and follow us on facebook for updates!  Your support will help provide innovative educational opportunities for the students at Manheim Central.